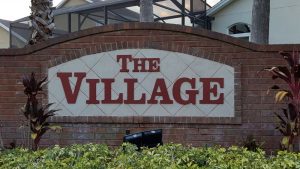 Signage is critical for businesses looking to draw attention from the public. Monument signs serve an even more important purpose for businesses, giving them an opportunity to establish a sense of presence and make a lasting first impression. Here in Orlando, Florida, we offer a full-service monument sign package that is designed to completely meet your needs in terms of quality, appearance, and durability. Read more about how our monument signs provide businesses in Orlando and the surrounding areas with increased visibility and an unforgettable impression.
There are a number of factors to consider when choosing the right monument sign for your business. The most important factor is likely the location of your business and the amount of foot traffic in the area. If your business is located in a high-traffic area, you'll want to make sure your sign is visible from all angles and can be easily read from a distance. Another important factor is the style of your business. A more traditional business may want to consider a more classic monument sign, while a modern business may want something more contemporary. Whatever your needs, we're confident we can create a sign that perfectly represents your business.
If you're ready to take your business to the next level with a high-quality monument sign, we're here to help. Contact us today to get started on your project.