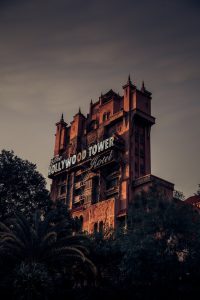 You know your goals as a business owner: Sales growth, customer satisfaction, increased market share, and of course, profitability. Many factors impact your business's ability to achieve those goals. One of the most important, and sometimes overlooked, is signage.
Your business needs the right kind of high impact signage at the right price. You need signs that are eye-catching and properly placed. Your signs need to stand out in a way that tells prospective customers that your business is head and shoulders above the competition. And, you need a sign company that's known for superior quality products, professional design, expert installation, and the commitment to stand by you once you've purchased your signage.
You Need Signs That Produce Results
There are lots of sign companies in the Orlando area, but you have only one business. It's your business, and you take pride in your product or service. You want to do everything you can to tell your customers how your company is different, better, and the right choice for them. We understand that because we want the same things you do. We're the Orlando sign company that will treat you like you're our only customer.
A sign can make all the difference in the world. How often have you been looking for a particular type of business or service while traveling? Maybe you were looking for the best place to dine, or the best hotel, or the most enjoyable theme park, or even the most dependable company to do business with. During your search, you probably saw countless numbers of billboards, roadside signs, and signs at places of business. Think about what stood out. What drew you to a particular business? What made you pick one business over another?
We have the expertise and experience to know the answer to those questions. Your Orlando area business needs signage that:
• Attracts potential customers.
• Makes an impact.
• Is properly located in relation to your business.
• Sends the right message.
How We Create the Right Signage for You
Number one, we listen. Carefully. We understand that your business is different, and our goal is to design a sign that fits your business like a glove. Nothing tells your customers how right you are for them like well designed, strategically located signage.
We know you have marketing goals, marketing strategies, and a plan to attract and retain customers. We understand that you have a product that stands out above all others in the Orlando region. We know that you understand your customer's needs like no one else, and have the expertise to meet them.
Our job is to design the signage that get you where you want to be. If that sounds good to you, then we're the right choice for your business.
Outdoor and Exterior Signs
We do exterior and outdoor signs like no one else in Orlando. We have the experience to know what attracts customers, the skill to get your customer's attention, and the marketing expertise to design and produce signage that makes a difference to your bottom line.
First and foremost, an outdoor sign should increase your visibility. Successful outdoor advertising also creates the right impression of your business, and makes increases your business's brand recognition. Each of our signs, no matter the type, achieves each of these goals.
We produce:
• Neon signage,
• Post and panel signs,
• Storefront signage,
• Channel letters,
• And an array of other outdoor signage.
We design each sign individually based on the individual customer's needs and objectives. We combine professionally produced graphics, high quality materials, custom design, and years of experience in signage location to dramatically enhance your business's brand recognition and quality assurance. Other sign companies may promise good results. We guarantee them. Whether you're a service company, small business, non-profit entity, or government agency, we're the right sign company choice in Orlando for outdoor advertising results.
Indoor/Interior Signs
Creating customer confidence doesn't end once someone enters your building. A prospective customer may be attracted to your business by its exterior appearance and outdoor signage, but what's equally important is how they feel once inside your establishment. Well designed, professional interior signage should complement outdoor signage while maintaining your business's brand and theme.
Depending upon your organization's interior layout and location, your major indoor signage need may center on directing customers to various office locations, promoting upcoming events, publicizing your company's major products and services, or reinforcing your business's mission and brand. Whatever your indoor needs, we can meet them. Our expert, professional staff will work with you to evaluate your business's interior spaces, identify the areas of need that can be best addressed with indoor signage, and partner with your organization to design and strategically place professionally rendered signs to meet your each and every need.
Whether its logo signs, wayfinding signage, brand reminders, or menu boards, we will produce indoor signs that fit your building's décor, positively defines your organization, and hit the bullseye in terms of business customer needs. We're the sign company more interior expertise than any other in our area.
Custom Signs
We aren't just interested in making useful and attractive signs. We want each of our signs to meet the individual needs of each customer. When you choose us, you'll get one-on-one assistance and design expertise that no other sign company can offer.
We'll meet with you for a free consultation, during which time we'll ask the right questions and listen closely to your answers. What you tell us about your business is what enables us to design and produce the right sign for you. We want your signage to do more than just advertise your business. We want it to reflect the special things that make your business unique. We want to craft signage that not only catches the customer's eye, but lets them know how different and superior your company is from others in the same field.
If that seems like a lot to ask of a sign, it is. But that's what sets us apart from other custom sign designers. We eagerly take on the challenge of crafting signage that speaks to the heart of what you are as a business. Signs do more than just point the way to a business. They tell the world what kind of a business you are and why they should be interested in what you have to offer. Whether you need a single, custom-designed sign or multiple, uniquely conceived signs, we can do the job.
Contact us today and let us show you how enjoyable and productive a truly professional custom design experience can be.
Commitment is Our Way of Life
When you select us for your signage needs, you're getting more than just a sign-making company. You're getting a signage partner that will stay with you through the years. We not only make the perfect sign for you and your business, we stand by you through the entire process. Once your signage is produced and installed, we'll be there to meet any maintenance needs that may arise. We stand by our products' quality and durability. If for any reason your sign requires maintenance or repair, we'll be there 24/7.
And, when you need your next sign, we want to be the one you look to. How do we do that? By meeting your business's signage needs at a fair price each and every time. Once you've purchased your first sign from us, we know you'll think of our company the next time you need signage. That's how satisfied we want you to be with our product, and that's our motivation for working to be your best choice for all your signage needs.
The Decision is Yours
We know you want to make the best choice for your business each and every time you're presented with a decision. And, we know that businesses make hundreds of critically important decisions each year. When it comes to picking the right exterior, interior, or custom sign company, you can count on us. Give us a try for any and all of your signage needs, and you'll see how our experience, skill, professionalism, and commitment is second to none in the Orlando area. It's a decision you'll never regret.