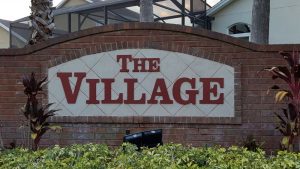 Monument signs are most known for their structure as they're often built with materials such as metal, concrete, brick, and stone. They come in a variety of shapes and sizes and can be customized to suit any design scheme. This makes them highly visible and unique.
These signs are typically associated with school campuses, national attractions, and large retail stores. But they can also be used for advertising the everyday business. The question is, is this type of signage the best option for your brand? Here are a few indications that a monument sign would be right for you.
1. You're On a Strict Budget
One of the most challenging parts about running a business is keeping the costs down. This is especially the case if your business is a startup. You have to be careful with how much you spend in order to ensure that your business turns a profit. The good news is that a monument sign is ideal for businesses that are on a strict budget.
They tend to be more cost-effective than traditional ads. Admittedly, traditional ads can offer statistics and insight into your audience and tell you how many people you reach each day, week, or month. The problem is that radio and television ads can be expensive. If you want to save as much money as possible and get a nice return on your investment, then this type of ad is right for you.
2. Your Target Audience Is Made Up of Local Residents
If you operate a small business, then there's a good chance that the majority of your customers will live within a few miles of your location. However, that doesn't mean that it's always easy to get their attention. In most instances, you need to find a way to stand out and differentiate yourself from the other businesses in your area. And this is where a monument sign can come in handy.
A monument sign is something that local residents will pass by every single day. And this means that they'll have an opportunity to see your sign several times each month. Whether they're on their way to work or they're out for a day of shopping, this is an excellent way to ensure that your local audience is aware of your brand.
3. You're Interested In Targeting All Demographics
If you own a business that caters to all demographics, then you know how much of a challenge advertising can be. This is because each demographic needs to be communicated with in their own unique way. Not only can creating the ideal campaign for each group be costly, but it can also take a significant amount of time and research. Luckily, you can use your monument sign to target every demographic.
Regardless of your customer's gender, profession, or age, monument signs can reach everyone. Their design can leave a lasting impression that inspires people to inquire about your products and services.
4. You Want Your Advertising to Be Consistent
One issue that a lot of businesses struggle with is creating a brand image that's consistent. Your branding should match across each platform, whether they're visiting your website or viewing your social media pages. A monument sign can play a huge role in adding to the consistency of your image.
It can be used to display the personality of your business. You can incorporate all of your key colors, graphics, and logo. The more they come into contact with your sign, the more easily your customers will be able to relate to and become familiar with who you are.
5. You Want to Expand the Reach of Your Message
It's important that people know what your business offers, what you stand for, and why people should choose you. And it's essential that you get this information out to as many people as possible. This is often easier said than done. However, a monument sign can make amplification simpler. With this form of advertising, you can be as creative as you'd like with your messaging. And since these signs are so large, it will ensure that it catches the attention of the masses.
6. You Need a Landmark
Depending on your location, it can sometimes be difficult for customers to find your business. This is especially the case if your business is off the beaten path or nestled among the landscaping. If your customers get lost or have to spend too much time searching for your location, then they'll likely stop trying to find out and it could result in the loss of business.
Monument signs are more than just advertisements for your business. They can also serve as a landmark. It makes your business more visible and thus easier to find.
Conclusion
When it comes to advertising your business, there's hardly anything more effective than a great sign. However, there are a lot of signage options to choose from. Whether or not a monument sign is right for you will depend on your unique vision. And that's because each business has its own goals and objectives.
However, as you can see, there are a lot of benefits to this type of advertising. The key is to work with a signage company that's able to deliver the design that you need. They may even be able to offer suggestions about the type of design that's the best for your business.