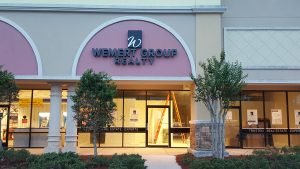 Business signs are an essential part of your company's identity. When designing your business sign, it is vital to get it right. Not only will it help with the look of your building, but also it can help with branding and marketing purposes. Sign fabrication is a process that involves the creation of custom signs and displays. The process varies depending on the type of sign, but most signs begin with an idea or design. Businesses often use different signs for advertising their products or services. All business signs are designed to grab attention and encourage people to visit their store or website. It is used for any sign project, from small house numbers to large storefronts and marquees. It's also used for temporary signs for events and festivals and real estate signs and banners for businesses.
The most common options available when it comes to business sign fabrication include the following:
1. Advertising banners
Advertising banners are an affordable, effective way to promote your business or event. They can be displayed at trade shows, in your office lobby, or even inside your retail store. Professional designers can help you create a custom banner that will grab the attention of potential customers and encourage them to stop by your booth. Several materials, including heavy-duty vinyls, banners made from durable fabric, and light-weight materials that can withstand windy conditions. The banners should be printed in full color on high-quality printers that ensure vibrant colors and sharp images. Find a design team that will work with you to create a custom banner that matches the look and feel of your company's brand identity. Ensure all information is readable from far away, so there's no question about what you're promoting! There are many different types of advertising banners that you can choose from. Some of the most popular ones include:
Window clings are small vinyl decals that can be applied to windows to advertise your business. They are typically printed on clear vinyl so they can be viewed from outside and inside the window. They come in many different sizes and shapes, so you can choose one that best fits your needs.
Pole banners are typically hung on street poles or traffic lights to advertise your business while people drive by on the streets.
Rollup banners are large plastic signs that roll up when not in use and unroll when you want them displayed.
Wall graphics can be used inside or outside of your building to attract customers' attention.
2. Flags
A flags is another type of business sign fabrication often used as an advertising tool. They are usually made from nylon or polyester fabric and are available in various colors and styles. They are easy to install and can be changed to reflect any season or holiday. They're often used by companies with locations across multiple states or even countries so that they can identify themselves as part of their brand without spending money on buying new signs everywhere they go.
3. Metal signs
Metal signs come in many different materials, including aluminum, brass, and stainless steel — each of which has unique characteristics and benefits that may be better suited to some businesses than others. They're also easy to customize with logos or other graphics, making them an excellent choice for any business owner looking for high-quality signage at an affordable price.
4. Plastic signs
This type of business sign fabrication is light-weight and easy to install on your own if you have some basic skills with tools like screwdrivers and hammers. Plastic can be easily damaged by extreme heat or cold, so outdoor use is not recommended in areas where temperatures drop below freezing or climb above 100 degrees Fahrenheit (38 C). If you live in an area like this, consider using metal instead of plastic when choosing your business sign fabrication option.
5. Billboards
Billboards are large signs that can be seen from a great distance. They are typically used for advertising purposes but can also be used to convey information about products or events. Their size allows them to be seen from great distances, and the fact that they are often placed on busy roads means that they catch the attention of drivers who may have yet to notice other forms of advertising. Billboard sign fabrication is a process that takes several steps to create a finished product.
If you are looking for a company that designs, fabricates, permits, installs and maintains your signs send us an email for a free quote. https://wsfsign.com/contact/