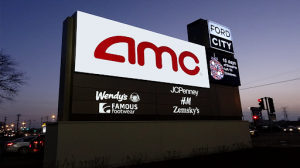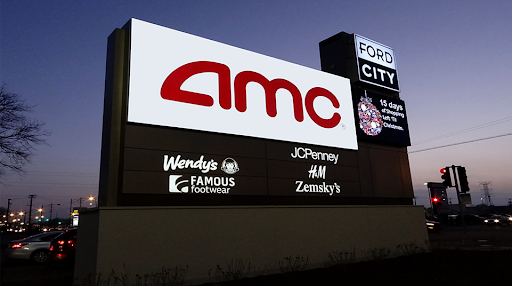 As a business owner, you know how important it is to have customers be able to find you. The more products you can sell, the longer you'll stay in business. You probably spend a lot of time and effort creating marketing campaigns and posting to your social media sites, but you should also be thinking about your business signs.
No matter how much online or traditional marketing you do, if people can't find your brick-and-mortar business, you are missing out on a lot of sales. If you haven't considered adding electronic signs to your business before, you should reconsider. Below are three benefits to adding an electronic sign to your Florida business.
1. You Will Attract Attention
The human eye has been trained to respond to motion. Thus, when you add electronic signs to your business, you can create something that flashes or has images that move, which will get people to turn and look. Once you have their attention, you can draw them into your business with your brand or logo or a message about your products.
One of the business signs you should consider adding is a digital sign. This will help you attract attention by changing your message as often as you would like. Thus, you'll be able to showcase your brand, but you'll also be able to let customers know about any sales you might be having or if new products have arrived. Again, if you make the image move or the colors flash, people will turn toward the motion to see what's going on.
2. People Will Know Where You Are Located
One of the most basic benefits of investing in electronic signs is so that people know exactly where your business is located. If they have seen your advertisements and are interested in the products you have to sell, they need to know where you are to be able to buy them. It's also helpful to have an address on your store, but the sign is what will let them know exactly where you are at.
Not only is this beneficial for drawing in people who are interested in a particular product, but it's also beneficial to get people who are walking or driving by on the street. Having a sign that displays your company name and logo in an exciting and colorful fashion could be enough to pique a person's interest and get them into your store. Once inside, it's a lot easier to show them around and convince them to buy the products you have to offer.
A great thing about an electronic sign is that it's visible during both the day and night. If you have hours of operation that extend beyond daylight, then people really need to know how to find you. A bright sign that lights up the dark is the best way to achieve that goal.
3. It's Cost Effective
If you're like most businesses, then you are always looking for the most bang for your buck. You want to find ways to get people to recognize your brand and buy your products. One of the most cost-effective ways to achieve that goal is to invest in an electronic sign for your business. Again, if people can find your business, they will enter it to buy your products. A sign is also a great way to expose people to your brand and logo. The more people see your logo, the more they will recognize you, which can lead to more sales.
While there is a cost associated with adding signs to your business, they are worth the investment. Whether you are hoping to get people into your store or inform them about sales or new products once they are inside, a sign is the easiest way to achieve those goals.
Finding the Right Sign
When it comes to finding the right electronic sign for your business, there are some things you'll need to consider. These include the following:
What Your Business Is About
One of the best things about having signs made for your business is that they can be customized. Your business is unique, and you should be able to showcase this to the world. Finding the right sign means having the images, fonts and information that allows you to stand apart from the competition. An electronic sign will help you accomplish those goals, and it will do so in style.
Standing Out from the Competition
Speaking of standing out from the competition, a sign really can help you achieve that goal. An electronic sign can be lit day and night, and a digital sign can share messages and information with your audience 24 hours a day, 7 days a week. Even if you aren't open, that doesn't mean you can't continue to use your sign to advertise and stay foremost in people's minds no matter what time of day it is.
Keep Up with the Times
The great thing about going with an electronic or digital sign is that they are modern and trendy, and they will ensure your business looks good. Since they can be customized and updated, this allows you to change with the times to be as appealing to customers as possible.
Investing in an electronic sign is one of the best ways to be seen by potential customers, and it may be just what you need to increase your success and sales.